Business
Bakewell Car Park: Parking Information and Tips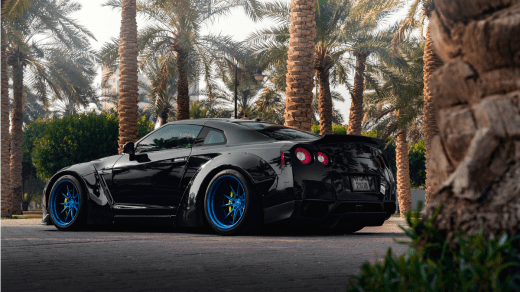 Bakewell Car Park is a large public car park located in the heart of the town of Bakewell, Derbyshire. It is a popular destination for visitors to the town who are looking for a convenient place to park their car while they explore the local area.
Parking Information:
The car park is located on Granby Road, next to the Agricultural Business Centre, and is open 24 hours a day. There are 245 parking spaces available, including 14 disabled bays, and parking is free for the first 2 hours. After the initial free period, charges apply as follows:
Up to 3 hours: £3.50
Up to 4 hours: £4.50
Up to 6 hours: £6.50
Over 6 hours: £10.00
Tips:
Here are some tips to help you make the most of your visit to Bakewell Car Park:
Arrive Early: The car park can get very busy, especially during peak tourist seasons, so it's best to arrive early to secure a space.
Use PayByPhone: Bakewell Car Park offers the PayByPhone service, which allows you to pay for your parking using your mobile phone. This is a convenient option, especially if you don't have any change.
Consider Alternative Transport: If you're staying in Bakewell or the surrounding area, consider walking, cycling, or taking public transport to the town. This can help to reduce traffic congestion and the demand for parking spaces.
Check the Weather: If you're visiting Bakewell during the winter months, be aware that the car park can become icy and slippery. Wear appropriate footwear and take extra care when walking.
Plan Your Route: If you're driving to Bakewell, plan your route in advance and be aware of any road closures or diversions that may affect your journey.
By following these tips, you can help to ensure that your visit to Bakewell Car Park is as hassle-free as possible, allowing you to focus on enjoying all that the town has to offer.
Bakewell Car Park: Location, Facilities, and Fees
If you're planning a trip to the charming market town of Bakewell in Derbyshire, you'll need to know where to park your car. Bakewell car park is a popular option, conveniently located near the town center, and providing ample parking space for both visitors and locals.
Location:
Bakewell car park is located off Granby Road, behind the agricultural center. It is within walking distance of the town center, with easy access to local attractions such as Bakewell Parish Church, Bakewell Old House Museum, and the River Wye.
Facilities:
Bakewell car park has 267 parking spaces, including 14 disabled bays and 4 motorcycle bays. The car park is open 24/7 and has CCTV for added security. It also features electric vehicle charging points, which are free to use.
Fees:
The fees for Bakewell car park vary depending on the duration of your stay. The rates are as follows:
Up to 1 hour: £1.00
1-2 hours: £1.80
2-3 hours: £2.50
3-4 hours: £3.50
4-5 hours: £4.50
5-6 hours: £5.50
Over 6 hours: £6.00
Please note that these fees are subject to change, and you should check with the car park attendants for the most up-to-date information.
Conclusion
Overall, Bakewell car park is a convenient and affordable option for visitors to the town. Whether you're there for a quick visit or a longer stay, you can park your car with peace of mind, knowing that your vehicle is secure and accessible.